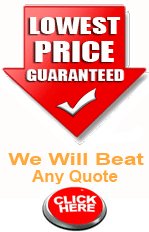 SELF STORAGE MIDLANDS PUBLISHES THE FOLLOWING RATE CARD FOR GUIDANCE, BUT THE MAJORITY OF OUR CRADLEY HEATH RENTERS CHOOSE TO RENT THE ECONOMICALLY PRICED 20FT AND 40FT CONTAINERS.

THE BEST RATE WE OFFER IS PR0-FORMA INVOICE PAYMENT OR PAYMENT UP FRONT OR IN FRONT. IN OTHER WORDS YOU PAY FOR THE MONTH YOU RENT BEFORE NOT AFTER, THAT WAY YOU PAY THE CHEAPEST RATE POSSIBLE.

20FT CONTAINER @£47.80P

40FT CONTAINER @£67.80P

AS OUR CRADLEY HEATH BASE IS ALMOST ALWAYS FULLY BOOKED UP WE DO NOT OFFER ANY OF THE OTHER TERMS , PAYMENT UP FRONT ONLY AGAINST INVOICE.