Here at self storage midlands we employ the services of Cougar 24/7 high security monitoring who are local to our premises at cradley heath, this services is also supported by Stock Group National Central Monitoring who track all movement on the stock estate in Cradley Heath, both these monitoring organisations are supported by Adept who supply and maintain the latest state of the art security equipment and monitoring devices. including vehicle number plate recognition 24/7 to identify all those who visit the estate and their vehicles.
Security is Paramount
While renters store the content of the secured containers entirely at their own risk, Self Storage Midlands & Stock Limited recognises that security is of paramount importance, therefore we have invested heavily in our security arrangements in providing our clients Not One But Two Security Systems in an entire infrastructure that over delivers our security needs
Self Storage Midlands & Stock Limited
Central Control Monitoring
This system works in tandem with Cougar and for security purposes it is therefore important to all parties that our clients and container renters keep all lodged information up-to-date with the control centres, this is so that we can easily identify you, your vehicles and most important, to ensure, that we can contact you. For the benefit of all concerned, all renters are expected to work with us in the interest, of safety and security, of all contents stored?
ADEPT SECURITY SYSTEMS LIMITED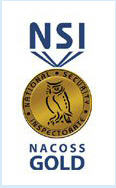 Specialists in providing professional, high performance security & safety electronic solutions. With over 60 years of Intelligent Design & Planning experience. Using industry proven risk assessment techniques to identify & target defined technological solutions.